CNC Cutters
Procarv CNC machines
Auxiliary equipment
Aspire Software
Machine Retrofits
3D Studio

Aspire Support

Training Courses
SCANCAD SERVICES LTD
EWHURST ROAD.
CRANLEIGH.
SURREY GU6 7AE
T: 01483 906522
All rights reserved © SCANCAD Services Limited
PROCARV Controller:
Touch Screen Control

AMTECH GNC Controller

Software

AMTECH Controller

G Code

Variable Machine Speed override

Variable Spindle Speed override

Laser Surface Following

Laser Copy Scanning

Auto Machine alignment

Remote Hand Controller
Fast | Precise | Powerful | Versatile
C5 high precision Ball screw drive

Powered by Panasonic Servo motors

Speed: Rapids

8

mt per min

Raised Gantry for large material

T Slot Table
Video shows:
Nabresina 18 x 12 being V carved.

Purbeck memorial JC on Cross | Bas-relief.

Purbeck memorial being shaped.
Perfect dimensions
X: 1000mm Y: 1000mm

Z: 200mm

Laser Range : 80 - 250mm

Spindle: Collets E20 : 10mm | 12mm

Overall dimensions: D:1650 W:1750 H:1800mm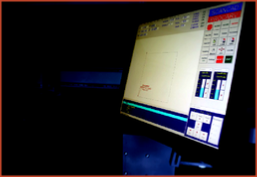 Contact Us
CAD Software >
BROCHURE >
DATA SHEET >
About the Laser >
Equipment >
Gallery >
GET A QUOTE >
The PNC 1010 : an affordable solution for V cut lettering, Shaping and Milling - able to take heavy loads. You can engrave on un flat, riven and curved surfaces. The raised gantry allows you to load large materials.
The Control system is industrial grade by AMTECH and uses standard G code
We have system options to suit your requirements and budget.
Arrange a demonstration, call Ricky on 01483 906522
V Cut Letters | Engrave | 3D Carve | Mill | Route | Copy Scan


Optional Equipment
Dust Extraction

Vacuum pumps

Cold air gun
Clamping Solutions
TUFNEL SIDE CLAMPS

VACUUM PAD KIT 1212
CAD