PROCARV CNC Machines
CAD CAM Software
Equipment & Consumables
Machine Controller Retrofits
3D Studio

Aspire Support

Training Courses

Trade Machining

Sub Contractors
SCANCAD SERVICES LTD
EWHURST ROAD.
CRANLEIGH.
SURREY GU6 7AE
T: 01483 906522

All rights reserved © SCANCAD Services Limited

FEATURES
Touch Screen Control

AMTECH GNC Controller

Software

AMTECH Controller Hardware

G Code

Variable Machine Speed override

Variable Spindle Speed override

Laser Surface Following

Laser Copy Scanning

Auto Machine alignment

Remote Hand Controller
MACHINE BUILD
C5 high precision Ball screw drive

Powered by Panasonic Servo motors

Speed: Rapids

8

mt per min

Raised Gantry for large material

3kW Spindle 2000 - 18000 rpm *

Dust Extraction hood for spindle

T Slot Table

Vertical jig for engraving memorial bases
DIMENSIONS
Showing a 3ft X 2ft x 3inch Nabresina memorial
(915 x 610 x 75mm)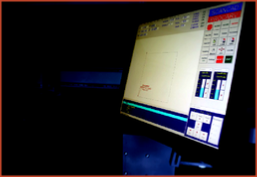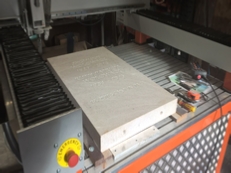 Meet the PNC 1010
an affordable CNC solution for V cut lettering.
Designed to take full size memorials.
Our Laser Surface following technology, enables you can engrave on un-flat, riven and curved surfaces.
Uses G Code output from all popular deign software
AUTODESK | ARTCAM | VECTRIC | V CARVE PRO | ASPIRE
V Cut Letters | Engrave | 3D Carve | Mill | Route | Copy Scan
Full Training included
Arrange a demonstration, call Ricky on 01483 906522
CAD Software >
BROCHURE >
DATA SHEET >
About the Laser >
Equipment >
Gallery >
Contact us
Contact us
Video shows:
Nabresina 18 x 12 being V carved.
Purbeck memorial JC on Cross | Bas-relief.
Purbeck memorial being shaped.
FAST | PRECISE | POWERFUL
Example, a full size Nabrasina memorial with an average inscription, would take about 35 minutes to engrave. In beautiful quality V carved lettering.
EXAMPLE
This video shows you the machining of a Nabresina memorial, at typical feed rates.
The Machining time was about 25mins
Machine used was a PROCARV CNC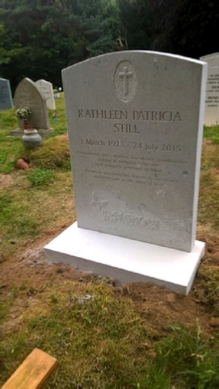 Stone: Nabresina
Type: Headstone & Base
Design: Complete design in Aspire
Machine: PROCARV PNC 1010
Machine Elements:
Cross: Bass-relief with bevelled edge 35min
Lettering: V Cut Lettering. 65min
Floral Carving: Bass-relief, two Aspire clip art models blended together. 90min
Memorial Shape: Routed out Curved top. 25min
Hand Finishing:
Sparrow Peck the Cross, Rubbed Floral carving background, Spun off the top edge.