PROCARV CNC Machines
CAD CAM Software
Equipment & Consumables
Machine Controller Retrofits
Training

3D Studio

Sub Contract

Consulting
SCANCAD SERVICES LTD
EWHURST ROAD.
CRANLEIGH.
SURREY GU6 7AE
T: 01483 906508
All rights reserved © SCANCAD Services Limited
CNC V Carved Lettering & 3D Carving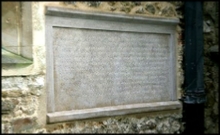 John Crabb Memorial Plaque
The original plaque was installed in 1630 the stone was Petworth or Horsham marble.
It dedicated the influential life of John Crabb who discovered that putting lime on his farm fields increased yield.
We replaced it with Perbeck Thornback
V carved Friz Quadrata lettering. A beautiful style letter which suits Machine V carving perfectly.
A Total of 830 letters.
The dimensions: 1500mm x 650mm
Machine Time: 4.5 hours | No operator intervention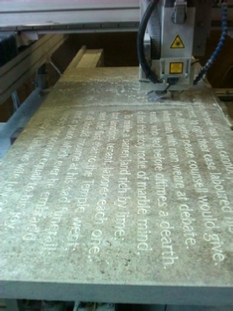 Curved Door Cill (2 sets of 3) for the Opera House West Horsely
The Bath stone had a 6mm weathered face that had to take the engraving in 3 sections and to follow the curve.
Each section was laser scanned on the CNC and the engraving was projected onto the scanned surface.
The lettering was 60mm High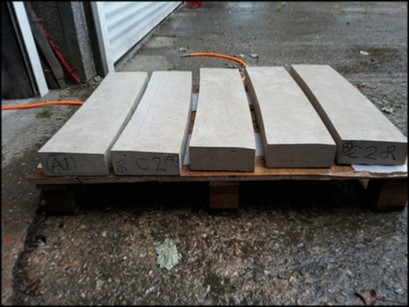 Transit Crane Hire
2 tonne Max load
1 Tonne Crane Lift
4.25 Meter boom (465kl)
Including operator
Call: 01483 906508 speak to Ricky
Video Gallery